Site Description:
Located on a rocky peninsula jutting into the Connecticut River, Barton Cove is an ideal place to take a day trip or camp for the week.
More Info:
With a day-use picnic area, bathrooms, tent camping, and minimal automobile access, it is a peaceful place for families. At Barton Cove we take pride in preserving the enjoyment of tent camping. Shaded walks, sunsets over the Connecticut River, quiet paddling in plunge pools of ancient waterfalls, and viewing bald eagles are pleasures you can enjoy here.
Each campsite has a picnic table, hibachi and fireplace. Showers are available near the ranger station, and there are two group sites available for larger groups interested in camping together. Two sites suitable for pop-up trailers or class C camper vans are also available. The sites have no utility hookups. Barton Cove Campground is open Memorial Day weekend through Labor Day. Scout groups can camp by special arrangement through November. Reservations will be taken beginning the first Wednesday in April, call: (413) 863-9300. A deposit is required to secure your reservation. Deposits are partially refundable only with eight days notice or 31 days for group sites.
For more information, visit FirstLight's website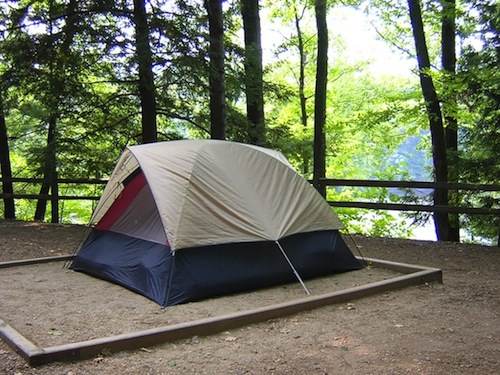 Location
Gill
,
MA
United States
42° 36' 25.3764" N, 72° 32' 3.7176" W
Site Type:
Offical Campsite
Site Status:
Closed for the season